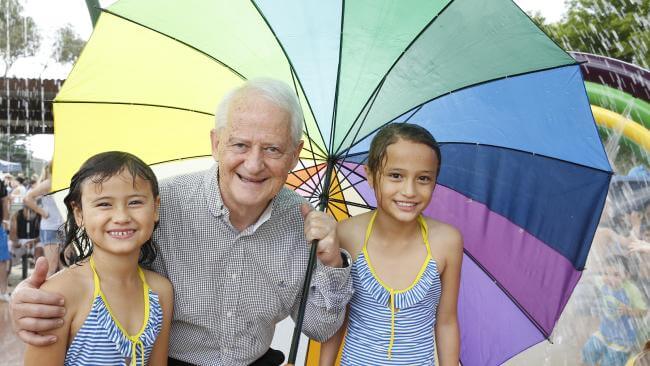 Mr Ruddock has asked Minister Peter Dutton to consider a new Australian Border Force Unit for the new Philip Ruddock Water Playground in Dundas Valley.
Yesterday former immigration minister Philip Ruddock expressed reservations about the new facility. "I am concerned that foreign folk are throwing their children into the water features," Mr Ruddock said.
"Those who catch the Parramatta RiverCat to visit the playground are of particular concern."
Peter Dutton said he would act swiftly. "We will decide who comes to this Water Playground and the circumstances in which they come," Mr Dutton said. "The Australian Border Force will keep Australian children safe from this threat."
"Our only concern is about their safety. We must stop un-Australian kids from drowning in the Fun-For-Kids Sprinkler Zone," he added.
Parramatta Council will vote on whether to install a bust of Ruddock in the playground. The bust will be made out of grey sandstone, perfectly capturing Mr Ruddock's skin tone.
The bust is the brainchild of Liberal Councillor Jean Pierre Aboud, who said that the many migrants who have made western Sydney their home would enjoy frolicking in the fountains under Mr Ruddock's watchful eye.
Minister Dutton has pledged to relocate any suspicious looking foreigners, which is pretty much all of them, to nearby Villawood Detention Centre, before shipping them off to Nauru.
"The kids will be able to enjoy the world's largest water feature – the Pacific Ocean," Minister Dutton enthused.
Mr Ruddock will depart for his new role as Australia's first special envoy for human rights to the United Nations before the bust is installed.
"I want to keep all the world's children safe from being drowned by their parents, not just those of Dundas Valley. It's their human right."
Share this story: