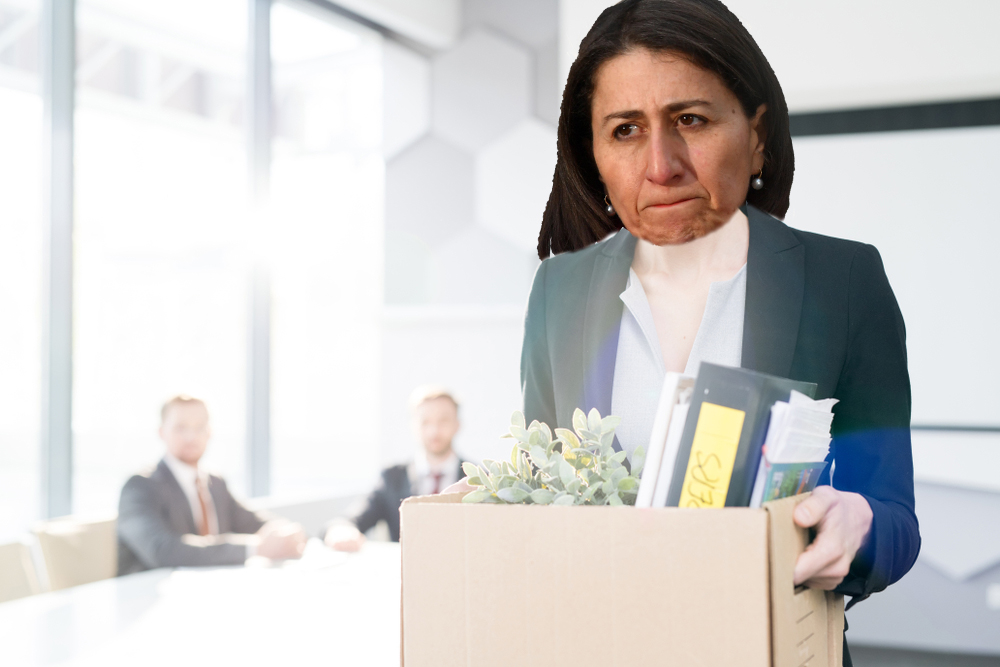 Current Premier of NSW (at the time of writing this) Gladys Berejiklian has received the kiss of death for her political career after members of her party came out to firmly deny speculation that she will be forced to step down sometime soon, saying they 'fully support her leadership'. Throughout recent history, we have only seen this sort of complete support for a leader when it comes to Kevin Rudd, Julia Gillard, Tony Abbott, Malcom Turnbull, Bill Shorten and Michael McCormack just days and sometimes even hours before their leadership was challenged.
This comes after years of corruption allegations, Berejiklian admitting to lying to a corruption investigation and a bungled Covid response; all of which are not factors in her position being questioned.
Instead, Berejiklian is in trouble for becoming angry that Scott Morrison is backgrounding against her, as punishment for her not taking responsibility for the Federal Government's botched rollout. Sources say the final nail in the coffin was when she reportedly began backgrounding him, despite no one being able to out-corrupt Morrison, not even her.
"The Prime Minister should never be spoken to like that by a Premier," said a Liberal Party source, "especially not when they are a woman. All women in the Liberal Party should know that if they mess up, they are to become a scapegoat for everyone's failures. That is how this works. She can't go around only being criticised for her failures, she needs to be criticised for Scott Morrison's failures too."
News companies around the country have begun writing their 'in memoriam' articles for the Premier's career. Meanwhile a local satire writer is hoping their editors get on this quick because last time he wrote a story like this, Barnaby took power before the article even went live.
OUR LATEST LIVE SHOW - BOOK NOW:
Share this story: