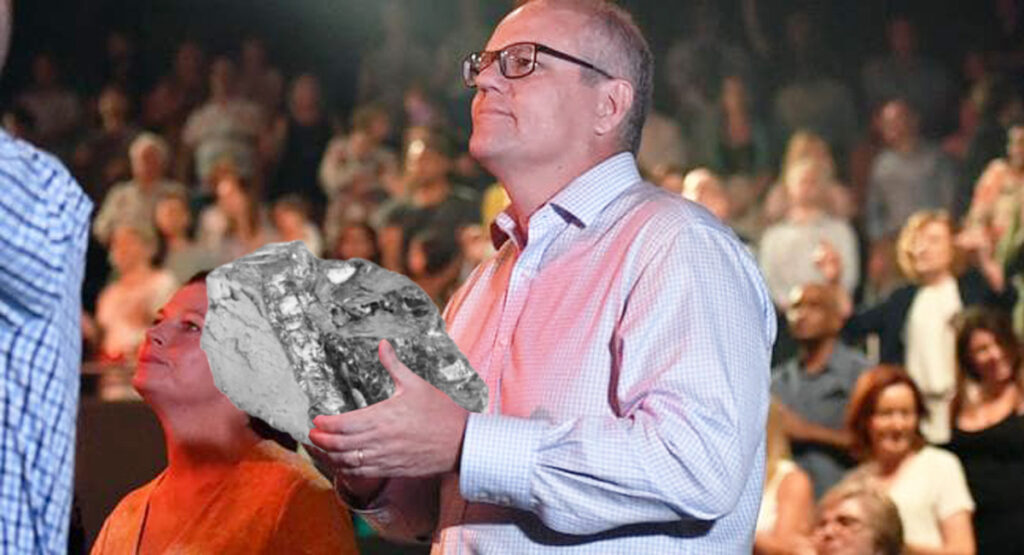 Prime Minister Scott Morrison has announced plans for a $500m investment into climate action through 'carbon thoughts and prayers' technology. This comes just days after the PM's announcement of a $500m investment into carbon capture technology, which experts say is an equally worth while investment.
"Climate action requires more than just words," said Morrison, "it requires action. No action is more meaningful and caring than a bit of thoughts and prayers. It is clearly the solution moving forward."
Morrison then went on to explain that he is excited by the prospect of combining 'can-do capitalism' with cant-testify faith, in this new form of 'thoughtful' climate action.
"This is going to be a great combination of the two most important things in my life, the fossil fuel giants and the Hillsong church. That's right, we have teamed up with some of the most trustworthy people in Australia from Gina Rinehart to Brian Houston. If anyone knows how to properly allocate taxpayer money, it's them, they have a lot of experience."
"We will tackle the issue of climate change without the need for subsidising climate action, the free market should be the ones leading the way. That being said of course we will not be stopping the subsidies to the fossil fuel industry, the free market keeps trying to destroy them through 'lack of demand'. Stupid capitalist greenie types."
"Now if you don't mind, we have work to do so let us pray…. Dear Rupert…"
OUR LATEST LIVE SHOW - BOOK NOW:
Share this story: