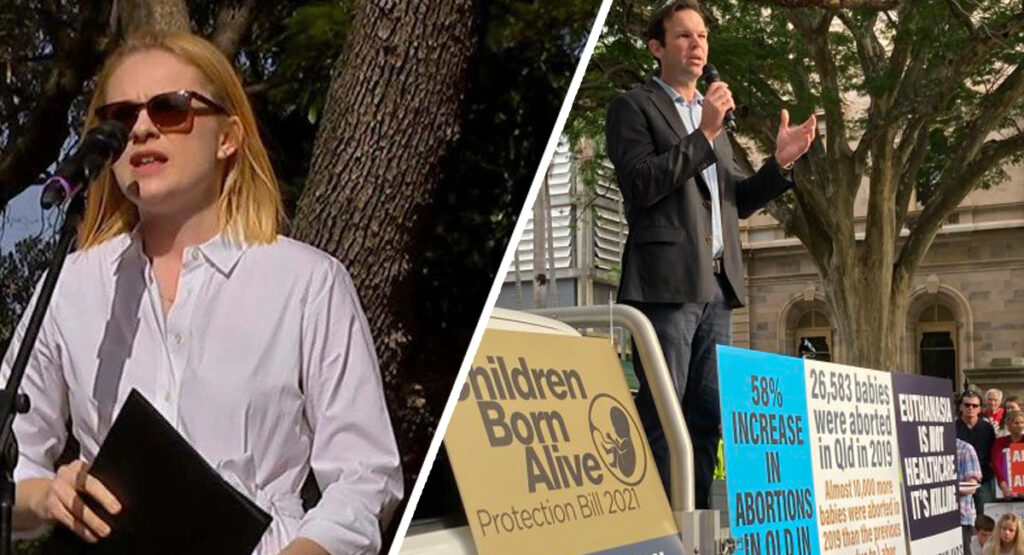 Minister for Rubbing Dirt on Your Face Because That's What You Think Working Class People Do, Matt Canavan, and Assistant Minister for Stopping Women, Amanda Stoker, have caused controversy over the weekend after they were speakers at a 'pro-life' rally in Queensland and advocating against abortion rights even in cases of rape.
The MPs claimed during their speeches that they are 'not anti-women', but are instead 'pro-life' and that the it's the 'leftists who are anti-women' for not fighting against the 'real issues' before they linked abortion rights to veganism and protested against 'a Medicare fund specifically for providing late-term abortions for when parents don't want the a child of that gender' which experts claim 'clearly doesn't actually fucking exist'.
A representative for the LNP has responded to people criticising the event claiming that there are some circumstances in which the party isn't 'pro-life' which includes:
People in Aged Care facilities, First Nations people, the future generations who will be facing extinction, POC, LGBTQ+ people especially the Trans community, Disabled people, the homeless, bushfire victims, refugees, Aussies stuck in India, anyone not in the 1%, the Greens, Muslims, Greg down the road (he knows what he did), ABC journalists, female journalists, the jizz desk, the arts, teachers, child-care workers, first responders, empathy consultants, people who say 'Up Skirting' isn't a symptom of ADHD, people who want a vaccine, 'whoever framed the government making the budget not in black' and women who protested because they don't want to be sexually assaulted.
OUR LATEST LIVE SHOW - BOOK NOW:
Share this story: