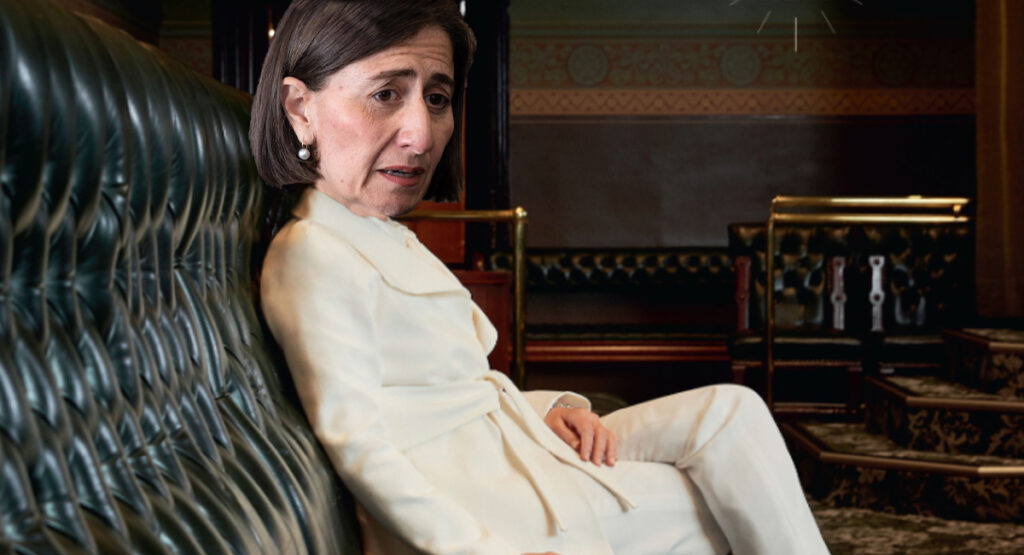 Former Premier of NSW Gladys Berejiklian has stepped down following the shocking discovery that if you lie to an ICAC hearing and they say that it will lead to an ICAC hearing, they will actually launch the investigation. This comes after years of dodgy deals and alleged Gold Standard corruption.
"It has come to my attention that corruption could have repercussions," said the former Premier, "I must step down as leader of this party."
"I had no idea there would be an investigation into the things I lied about to ICAC, but this alleged corruption would look bad on the cover of the AFR. Stepping down now that I am going to get caught is the right thing to do. Morally and ethically I must hold my self accountable now that someone else is holding me accountable."
The announcement has left the NSW government preparing a Roadmap to find a new Premier, meaning it will probably take 2 weeks before one is installed.
Political commentators have responded to the announcement, with Peta Credlin demanding an investigation into how Dictator Dan tricked Gladys into resigning.
OUR LATEST LIVE SHOW - BOOK NOW:
Share this story: