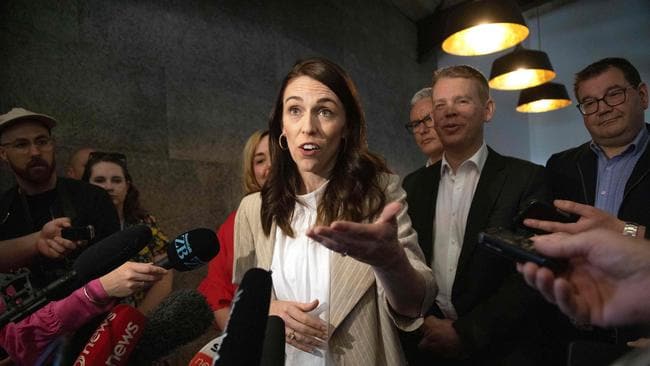 Nobody skewered Barack Obama during his presidency like legendary comedian Dennis Miller. "It's not all that dramatic with me and Obama," Miller once told his audience. "It's not racist, it's not classist, it's not ideological. It's just that he's an inept civil servant. He's the guy at the toll booth who's constantly giving out the wrong change."
The same could be said about New Zealand Prime Minister ­Jacinda Ardern. She's a brilliant politician, but has been a grossly incompetent administrator. And with her seismic re-election on Saturday, New Zealand is in for a dangerous three years.
"There is a distinct chance that if we don't sort out our economic challenges quickly, New Zealand could end up a failed state," says Oliver Hartwich, executive director of leading think tank the New Zealand Initiative.
Hartwich is right to be worried. New Zealand has been hit particularly hard by the Ardern government's heavy-handed coronavirus response. Before COVID-19, tourism was New Zealand's largest export industry, employing 8.4 per cent of its workforce and bringing in over one fifth of the country's foreign exchange earnings. With corona, this key plank of the NZ economy has been shut down for the foreseeable future.
Fundamental economic indicators are even more concerning. According to the OECD, New Zealand's GDP could fall by 10 per cent in 2020. Likewise, unemployment is tipped to rise to just under 9 per cent in 2021 as New Zealand's $14bn corona wage subsidy program ends. Public debt will soar from 19 per cent of GDP in 2019 to 56 per cent in 2026.
Read more of this article on our spinoff satirical news website The Australian.
OUR LATEST LIVE SHOW - BOOK NOW:
Share this story: