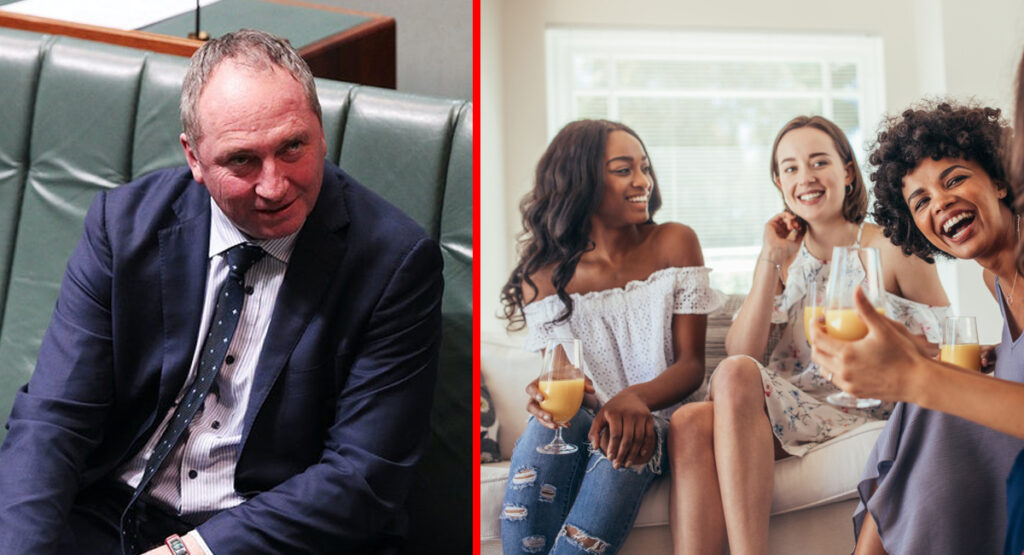 Women in Canberra have been heard cheering today in celebration of the news that Deputy Prime Minister Barnaby Joyce is unable to come to the capital for two weeks, due to a lockdown in his home town of Armidale.
Despite being the 21st century and video conferencing being a thing, the Deputy PM is going to be taking a holiday during lockdown much to the relief of female junior staffers he would otherwise need to video chat with.
The government says the decision has nothing to do with his record of sexual harassment or his drunken rambling in parliament last week. "If we cared about that stuff he wouldn't be Deputy Prime Minister. It just that his NBN connection can't handle video calls."
Canberra women are relieved by the decision. "Finally someone has stood up to protect us," said Jess a Canberra women who smiled for the first time in months, "it may be temporary but I will take what I can get. I usually try to social distance to avoid catching the creeps, but guys like him don't respect that space. Now I can go to a bar safely and only have to worry about other politicians, ADFA cadets and douchebag businessmen in Canberra for meetings. I mean as well as a bunch of other men, but still. Better than nothing."
However this news has been tragic for the women of Armidale who now risk prolonged exposure to Barnaby Joyce. A warning has been put out to all the desks in the area.
OUR LATEST LIVE SHOW - BOOK NOW:
Share this story: