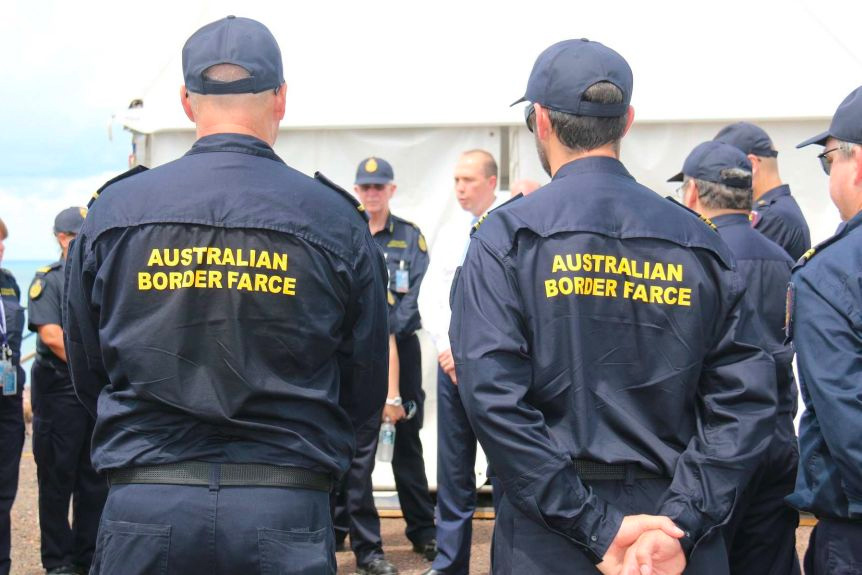 The government has responded to its latest stuff-up by announcing plans to update the name of 'Border Force' to a far more accurate title 'Border Farce'. According to the government, this change will be more representative of the taskforce that has given permission for entry to the Ruby Princess, a bunch of Kiwis going into states without travel agreements, and also basically every rich person that has so much as considered coming during the Covid crisis.
This title change is a part of a brand-new strategy for the federal government, that is internally being referred to as 'telling the truth', which is a drastic change from their previous strategy 'just blame everything on different premiers and avoid all questions or responsibility on the matter'.
"We realised we needed a change once we found out 'Force' sounded powerful and threatening," said a spokesperson for Border Farce, "Instead we wanted something more realistic. Other ideas included: 'Border Helpers', 'Border Shhh Just Don't Tell Anyone Who Let You Through Please' and 'Border Openers (Refugees not included)', before settling on the new name. 'Force' just sounded too forceful, you know? We just wanted to clear things up."
"Border Force implied that we were some sort of 'force in charge of the border', but if you look at any of the recent media coverage you probably know we aren't 'in charge' of anything. This is a point the Federal Government really wants to drive home, we are not, no have we ever been, in charge! We hope that point is made abundantly clear to everybody at home, especially anyone who could hypothetically be involved in future ICAC investigations."
Acting immigration minister Alan Tudge, who is currently suffering from a hand cramp due to excessive finger pointing, has denied that this name change has been indicative of the way Border Force has been constantly and completely failing at its job basically since the fairly new department was introduced.
"Border Force had one job and only one job, and they did it really well, locking up refugees wanting a 'better life' in our home country!" said Mr Tudge. "All the blame games, refusals to engage with investigations and assisting the rich in ways they would never do for regular people was just a bonus, the kind of bonus one would expect from a department set up by our government. With Covid lockdowns, mental illness and depression have seen a worrying rise but luckily, we can at least make ourselves feel better by taking it out of imprisoned refugees. This is all thanks to the hard work of the department. So thank you Border Force."
Meanwhile, Border Farce has defended itself over the latest stuff-up, that has seen dozens of New Zealanders roaming free throughout the nation, in breach of strict lockdown restrictions. "To be fair," said the head of Border Farce, "we've only ever protected Australia before against imaginary threats, so it's a whole new ball-game dealing with an actual, real-life threat.
OUR LATEST LIVE SHOW - BOOK NOW:
Share this story: