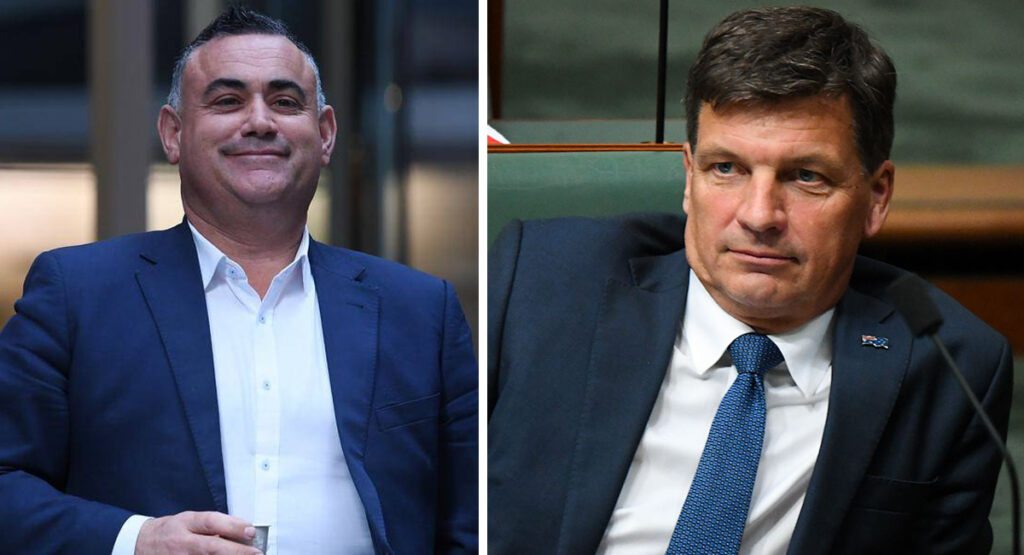 Minister for Energy Angus Taylor has decided to take a break from the corrupt world of Federal politics, and instead decided to follow his passion and get involved in the corrupt world of state politics instead. The minister said he is excited to find ways to funnel money to coal lobbyists in NSW as part of his role as minister for reducing emissions.
This comes after revelations that NSW Deputy Premier and guy who our lawyers call [redacted] John Barilaro asked for the $50,000 grant that was being awarded to Angus Taylor's brother's company to be 'disguised as a contract payment', which could benefit the federal minister who owns a shit load of the land the investment is directed at. This payment reportedly brings the total state and federal government hand-outs to the Taylor family owned business to $800,000, or 1/10th the price of non-existent drought relief water when Taylor pays 'mates rates'.
Angus Taylor has released a written statement addressing the issue:
"The idea that there is anything corrupt about what is going on is defamatory. The allegation that Barilaro is showing favouritism towards the brother-in-law of his former parliamentary secretary and brother of the federal minister in his electorate, by funnelling money through a made-up contract invoice so that a grant doesn't get scrutinised is completely false. It is all above board with proper approvals. Yours' truly, Sydney Lord Mayor Clover Moore."
---
If you enjoyed this article, consider becoming a contributor to the Chaser Beer Fund. For just $7 a month you can help us employ 20 more interns.
---