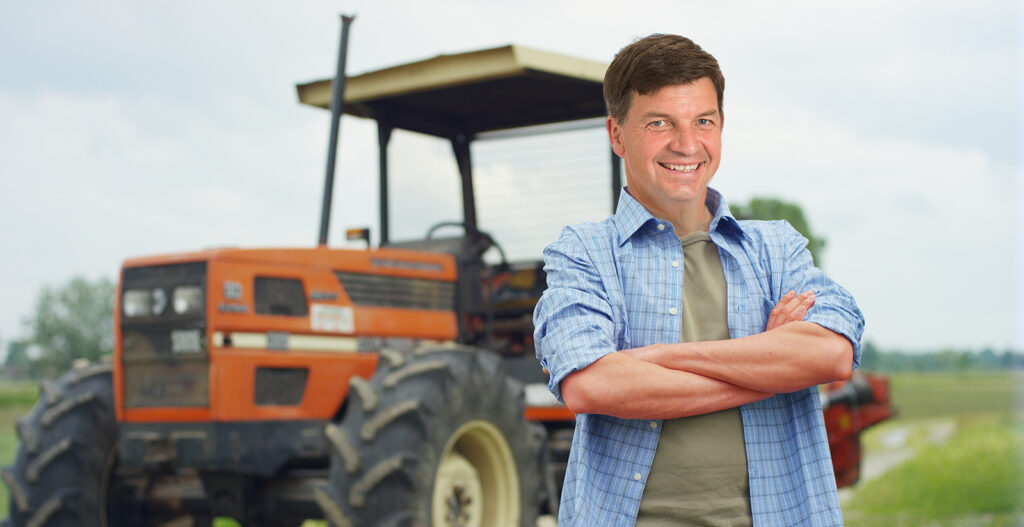 As talk around a potential federal ICAC ramps up, Federal Energy Minister and world's corniest Bond villain seemingly hell bent on destroying the world, Angus Taylor, was today spotted out and about buying a tractor for some reason. In an interview with The Chaser, Mr Taylor denied the media speculation that he purchased it in hopes to copy the PM's 'Australia's daggy dad' persona by being 'Australia's Creepy Uncle', claiming it was for a very different reason.
"There has been speculation surrounding my purchasing of this tractor and I will make it clear that completely I deny the allegations I plan to use this for some sort of farming." Said the MP before accidentally running over pages of what looks to be Clover Moore's signature over and over again, "Oh no, whoops my bad. Damn and I was just about to prepare those documents for the shredder… I mean prepare it for safe storage in case investigators ever wanted to actually look at evidence surrounding the mysterious nature of the forgery. Well too bad I guess."
After accidentally running over his laptop which had a webpage open showing his direct connections to the company embroiled in the drought relief scandal, Mr Taylor spoke more on the necessity for modern politicians to own a tractor:
"I have suggested to many of my fellow Ministers getting one of these bad boys. No one believes you when you say the dog ate my email, and you can't accidentally fit an entire phone in a shredder, but you can accidentally run them over. No one would ever question how one might do that because it happens all the time. I mean who hasn't run over multiple important things with a tractor on accident?"
"Scotty, Peter and Josh have already asked if they can borrow the tractor after I accidentally run over any evidence of me buying it on the taxpayer credit card. Speaking of, does anyone know how one could theoretically accidentally run over all evidence of me leaking letters to Newscorp before giving the letters to the politicians they were intended for? Asking for a mate, sorry wait cut that part, I mean quite Australian."
---
If you enjoyed this article, consider becoming a contributor to the Chaser Beer Fund. For just $7 a month you can help us employ 20 more interns.
---