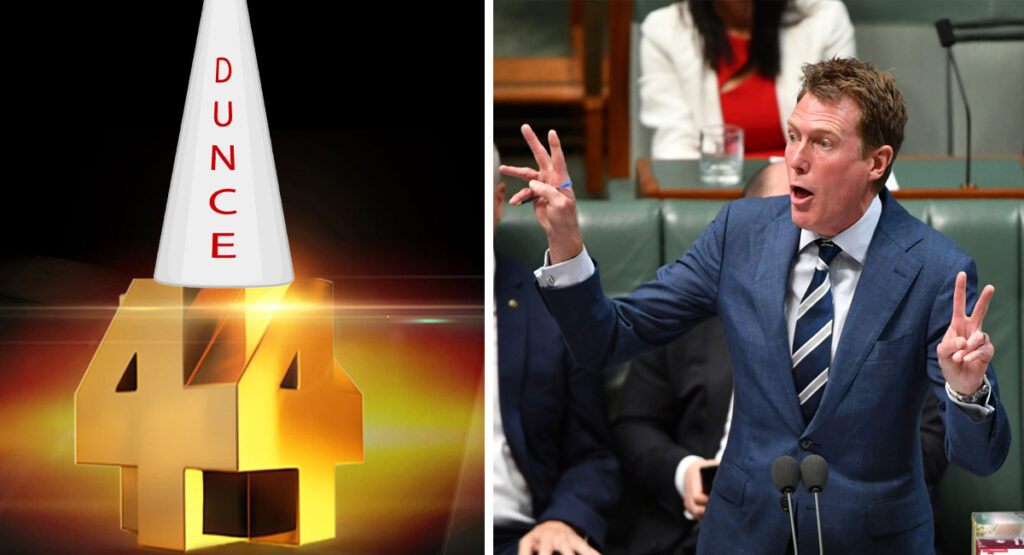 ABC News has been left with their tails between their legs after embarrassing themselves by taking a fucking huge victory in the defamation proceedings brought against them by former Attorney General and alleged rapist Christian Porter.
The win comes after a settlement deal initiated by Porter and his lawyers the day before the evidence they failed to have censored from the public eye was due to be revealed in court, in a country where Porter himself has said defamation law is heavily weighted in favour of the plaintiff, which has now left real concern as to the integrity of the ABC and begs the question 'What is it they are trying to hide?'
Reports of the settlement have made for a real humiliating moment for the ABC and their editorial standards after they were forced to admit that some people misinterpreted the actual reports and that the report shows suggests that he has been accused of rape and not that he is definitely guilty of a criminal act, something the ABC had so far not admitted (if you ignore the fact that it was literally the basis for their defence in the case.)
Reporters from Channel 7, Channel 9 and NewsCorp all immediately jumped on the opportunity to dunk on the ABC editorial standards, kicking the ABC while they were on top. The public broadcaster breaking important stories about the then top law officer in the country and then standing by their reporters until coming out with the win is a complete waste of taxpayer money.
Not to be outdone, Channel 10 political editor and self-described friend of Christian Porter, Peter van Onselen spent last night preparing a statement for the press which we have managed to get our hands on in a leak that doesn't involve the victim's diary.
"On a macro-level, journalists successfully fighting against powerful people abusing Australia's awful defamation laws is a good thing. But when it's someone you know and if they are trying to make a quick buck by attacking journalists, boy that's a difficult issue."
OUR LATEST LIVE SHOW - BOOK NOW:
Share this story: