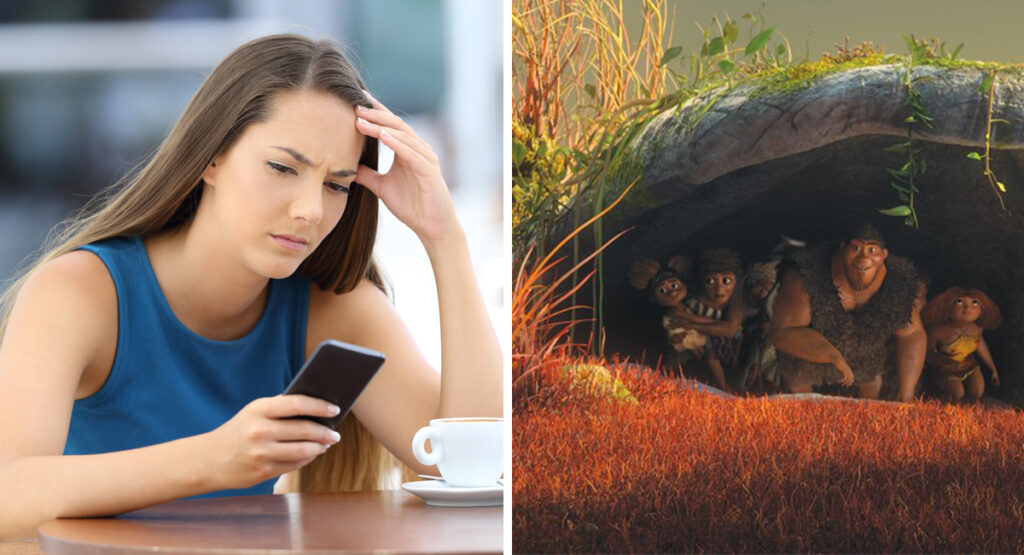 An ABC journalist has deleted Twitter from her phone today, after she almost liked a tweet about The Croods film franchise. The journalist reports she has decided to take a break from Twitter, over fears that liking a tweet about a children's movie might break the ABC's new policy against commenting on politics on social media.
The close call comes after the Prime Minister accused people who didn't want to catch Covid as being like The Croods, presumably because the prehistoric family of cavepeople also had no access to vaccines for their children.
"Sure I've taken down mob bosses and criminal cartels, but unfortunately I just can't risk liking that post where someone posted a screencap from Toy Story, for all I know Scott Morrison might have used that movie to describe the budget deficit." explained the award-winning political reporter. "According to my bosses liking a tweet about the movie franchise might jeopardise my ability to accurately report on widespread corruption, like say cases where the government silences critical journalists through threats and intimidation. So I have to be really careful."
"I was considering liking a tweet about the Croods 2 but luckily I didn't, because the Prime Minister also mentioned Croods 2 yesterday, meaning both movies are now off limits to ABC journalists. Yep, if I was to like that tweet, I would be the one who looks unfit for my job."
In response to this national discussion, many people around the country have also hesitated on posting about The Croods on social media, mostly because no one can remember anything about the movie.
OUR LATEST LIVE SHOW - BOOK NOW:
Share this story: