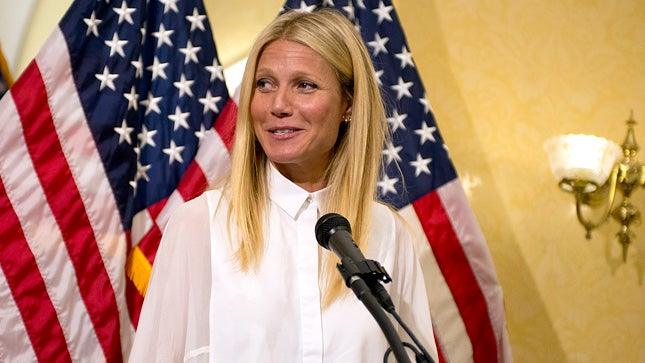 Breaking news coming out of Washington today as President Trump appoints actress and self-proclaimed medical expert Gwyneth Paltrow to helm the response against coronavirus by the US Government. Many political experts have said that the drastic move is "not surprising at this point," and also said "if it wasn't her it would have been Doctor Oz".
"The president made this decision after watching her Netflix documentaries," Said a White House spokesperson. "At first he asked medical experts what alternative medicines they were using to combat the crisis, then he asked about the healing powers of magic mushrooms which he had seen on the show. After the medical experts said they were planning to stick to proven and safe medication only the President fired them all. He then conducted his own research into the 'healing stuff' present in cleaning products, heat and UV light. After realising they are the real cures to this pandemic, he decided to hire the expert staff at Goop."
"We are thrilled at the opportunity," said a Goop employee, "President Trump is just as qualified to lead this country as Mrs Paltrow is to conduct medical research so it truly is a match made in heaven. We have already begun work on a range of products to combat this virus. From healing stones, to vaginal eggs, to scented candles and incense, the American Government will be well equipped with all the Goop needs to combat this virus. If women at home want to get in on this action early they can buy the Goop coronavirus starter pack for the low price of $10,000 per person."
However, this shake up has received some criticism from leaders within Trump's evangelist supporters claiming, "These stones and potions are witchcraft and work of the Devil. The only way we will truly banish this demon virus is if we prey it away by donating any and all money to our private jet funds."
---
If you enjoyed this article, consider becoming a contributor to the Chaser Beer Fund. For just $7 a month you can help us employ 20 more interns.
---