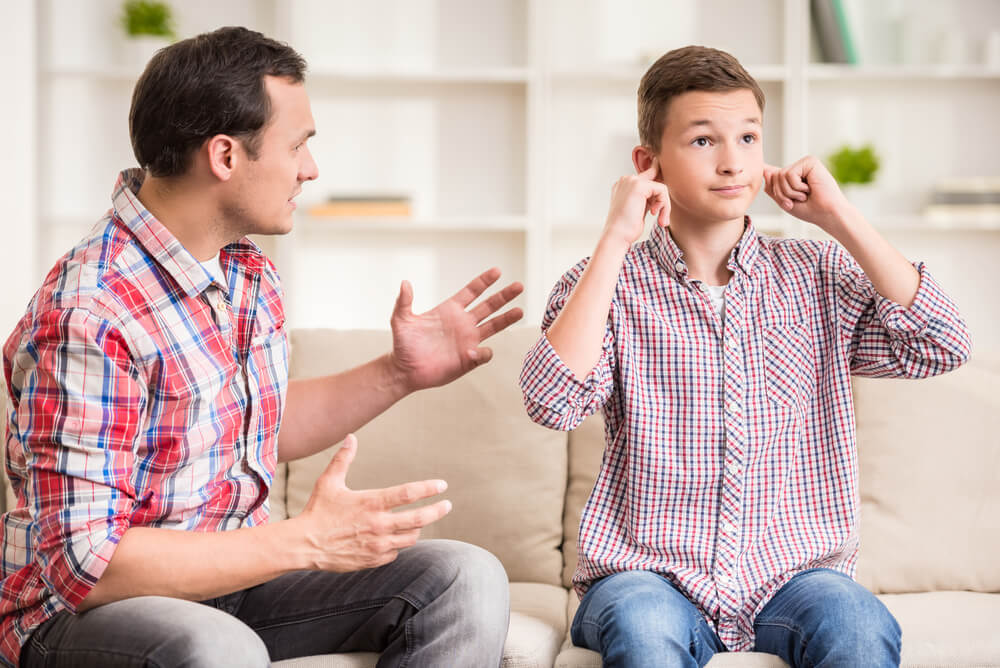 A father's attempt to relate to his teenage son has failed dismally following an embarrassing use of the word 'rad'. "I thought that I had mastered the teenage lexicon," said disappointed father Malcolm Carruthers of Carlton, whose question "Did you have a rad day at school?" drew only a look of disgust from his 15-year-old son, Myles.
Flustered by his lack of success, Carruthers then implored his son not to "diss a fellow homie," but this only heightened the tension. Mr Carruthers said he was so upset by the failure to talk to his son on his level that he may give up communication "on a dude-to-dude basis".
"I will go back to my collection of Steve Biddulph books to seek a reason for my son's lack of response and to find a new way to relate to him." Ever since reading Biddulph's books Carruthers has used many various attempts to bond and make his son aware of his "maleness" that is apparently missing in the modern male.
"I know that on this occasion I have not got through to my son reading books such as Manhood: An Action Plan for Changing Men's Lives has helped me many other times.
"Before I read Steve Biddulph I was convinced that being cold, distant and absent was the secret to good fatherhood. Steve's books convinced me that a warm, caring and homophobic approach to parenting was much more effective."
Share this story: