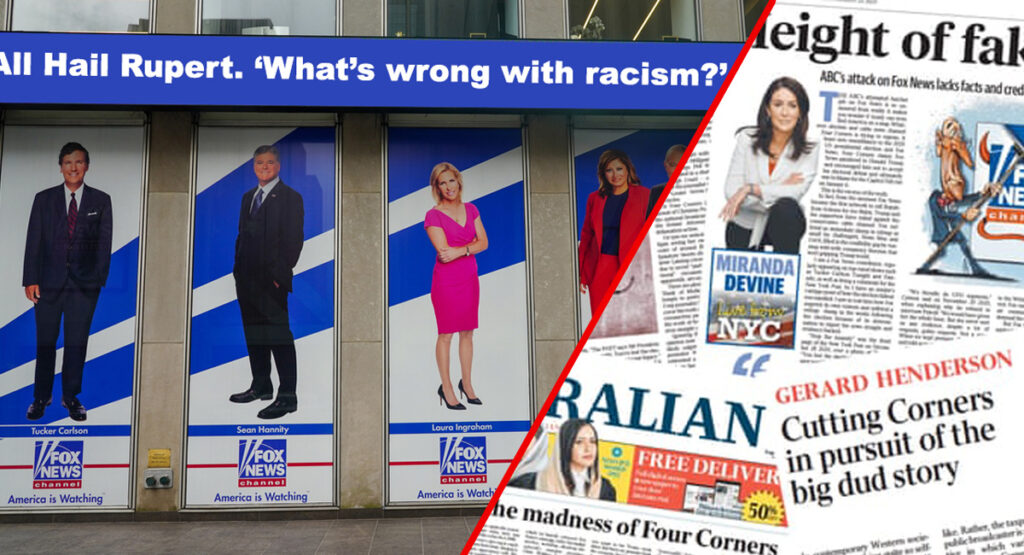 Following a damning Four Corners expose on Fox News's coverage of Donald Trump, News Corp has today being a giant propaganda machine, simultaneously across 45 different mastheads around the world.
The News Corp outlets, which don't pay tax in Australia, claimed that the Four Corners program was a waste of 'our taxpayer money'.
News Corp outlets have so far released 45 articles slamming the ABC over the piece, including one that managed to attack Four Corners before the show was even released.
"We are not under the thumb of the Murdoch family," said a representative for every outlet around the world simultaneously. "And those clips of our hosts bragging about having the power to sway Trump do not prove anything."
OUR LATEST LIVE SHOW - BOOK NOW:
Share this story: