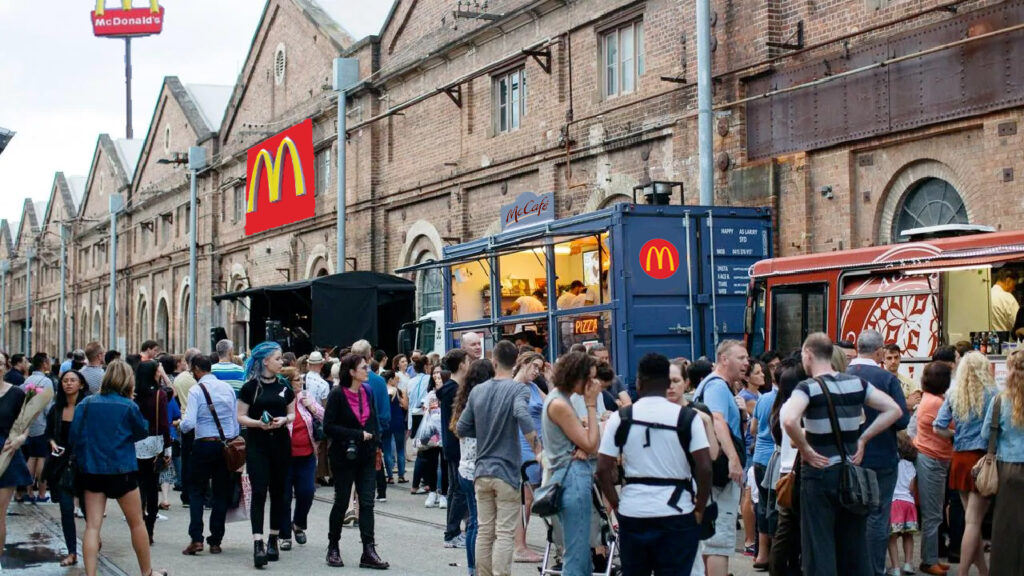 The NSW Government has announced an exciting new direction for culture in Sydney, with a new McCarriageworks set to bring paying crowds to the huge venue at last.
In keeping with McDonald's strict aesthetic standards, the enormous railway workshop will have a standard, low-ceiling restaurant installed, with plastic and plywood finishes instead of Carriageworks' iconic monumental brickwork. Though 95% of the venue's space will now be used as a car park, the restaurant will generate more revenue than the highbrow exhibitions and theatre projects that used to waste such a profitable commercial site.
"We acknowledge Carriageworks' history, and will continue holding important art exhibitions", the company's Australian CEO Andrew Gregory said. "Like, which five-year-old did the best job of colouring in our placemat of Ronald's trip to McHappyland?"
The space will still provide valuable opportunities for arts professionals, who will be able to express themselves through making burgers. "Subway may call its staff 'sandwich artists'," Gregory said. "But our staff are all Archibald winners."
"We assure the arts community that McCarriageworks' legacy of cutting-edge performances will also be honoured," Gregory said. "Our NIDA-trained cleaner will dress up as Ronald for children's parties."
---
If you enjoyed this article, consider becoming a contributor to the Chaser Beer Fund. For just $7 a month you can help us employ 20 more interns.
---