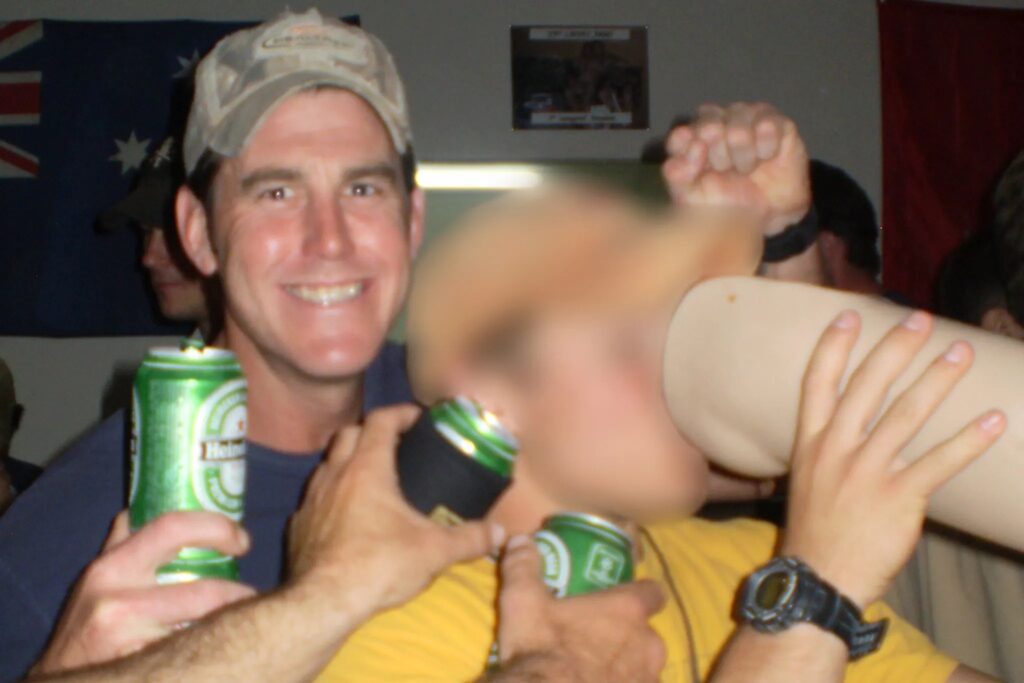 A national manhunt is underway to find any members of the Special Air Service Regiment (SAS) who has not drunk from a dead man's prosthetic leg. Earlier today, photos of Victorian Cross recipient Ben Roberts-Smith emerged showing the soldier allegedly cheering on use of the macabre yard glass.
Affectionately referred to as 'Das Boot', the trophy was carried throughout the Middle East by the SAS. One Soldier, who asked to remain anonymous, was quoted as saying, "Anyone who says beer tastes best out of a can, hasn't had it out of the leg of a dead Taliban soldier"
As more photos of Soldiers are released by the Media, the Australian Government has launched an investigation to determine if any Soldiers have not drunk from the trophy. A representative of the Federal Government said "At this point, it might be considered that not participating in this heinous war crime is un-Australian"
It is unsure of what will eventuate out of these war crimes, with Judge Brereton saying that 'He can't sentence Soldiers to a spot in hell'.
OUR LATEST LIVE SHOW - BOOK NOW:
Share this story: