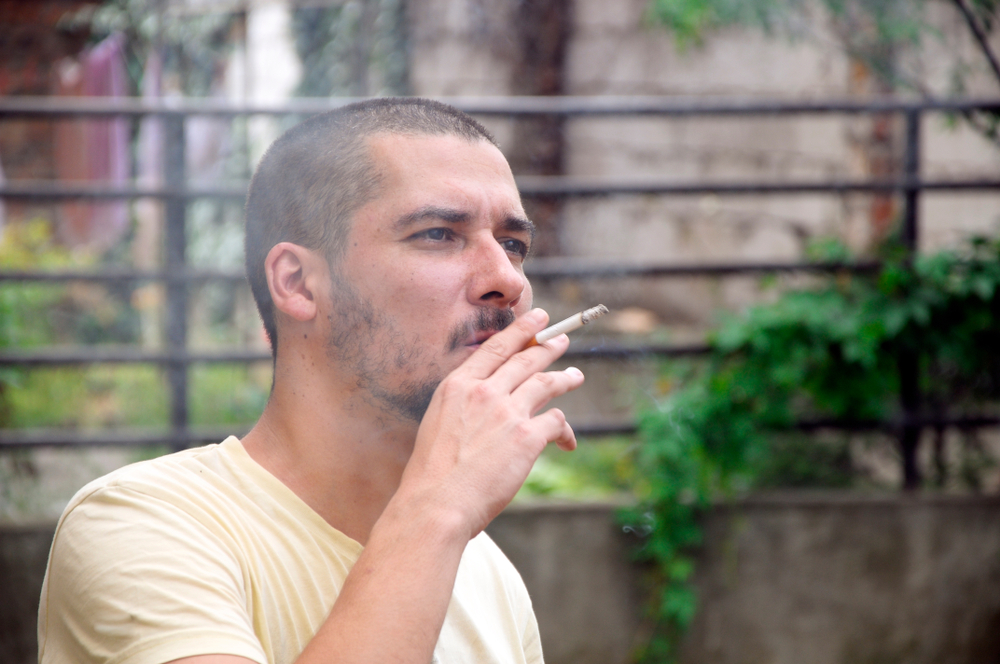 When Darren Peel made a New's Years resolution to stop smoking cigarettes he'd purchased himself, he knew it wouldn't be easy. "I've been a smoker of my own cigarettes for more than ten years," he said, "so giving them up cold turkey and making sure I stick to other people's will be hard."
High taxes have successfully dissuaded Darren from smoking his own durries.
Peel's decision to quit buying cigarettes was reinforced when Peel's father was diagnosed with emphysema. "I realized that my cigarettes were going to kill me, the way that his will kill him. He said to me recently that he wished he'd never started smoking his own cigarettes, and I've taken that to heart."
"It's a real test of will power not to fork out ten bucks every time I get cravings," he said. "I called Quitline, and they told me I should avoid situations where I might be tempted, so no convenience stores or petrol stations for me. I've really got to do it the hard way, and I'm not above scamming a menthol cigarette from someone else."
But Peel's mission will be impossible without the support of those around him. "I'll be relying on my friends, acquaintances, and patrons of my local pub," he said. "They say that it's important to let others know that you're planning to quit, so I'll be sure to tell people 'I'm quitting' before asking them for a cigarette."
Peel says he may consider using nicotine gum to help him, if he can find someone to scab it from.
OUR LATEST LIVE SHOW - BOOK NOW:
Share this story: