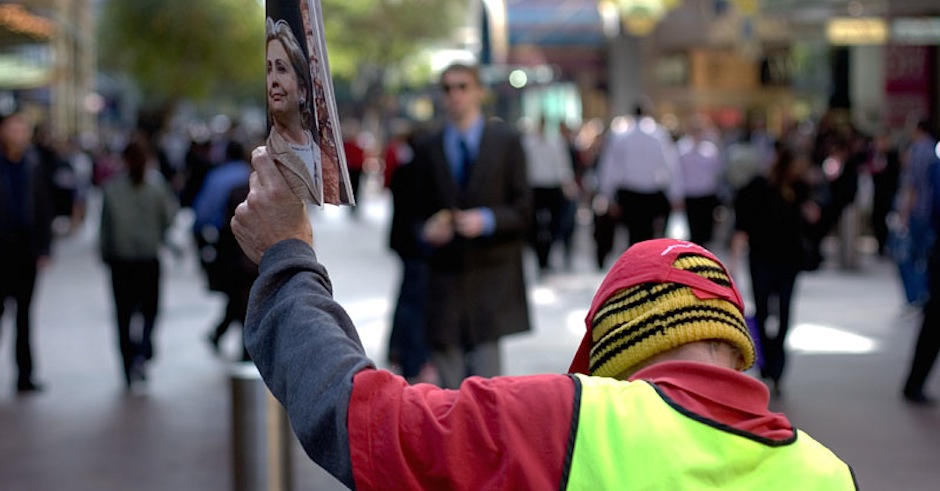 A Melbourne businessman claims his recent purchase of the "Big Issue" was due to his interest in the magazine's editorial content.
"It looked like an interesting issue," said the man, who adamantly denied the purchase was an attempt to assuage guilt about his relative wealth.
The 38-year-old man, who purchased the magazine in Collins Street's financial district, also denied he was just trying to appear altruistic in front of clients who were with him.
"The purchase was completely innocent," the man said. "I have a genuine interest in the independent street press. But can you believe that vendor bum not writing me a receipt for my tax?"
The man said he is still yet to open the magazine.
OUR LATEST LIVE SHOW - BOOK NOW:
Share this story: