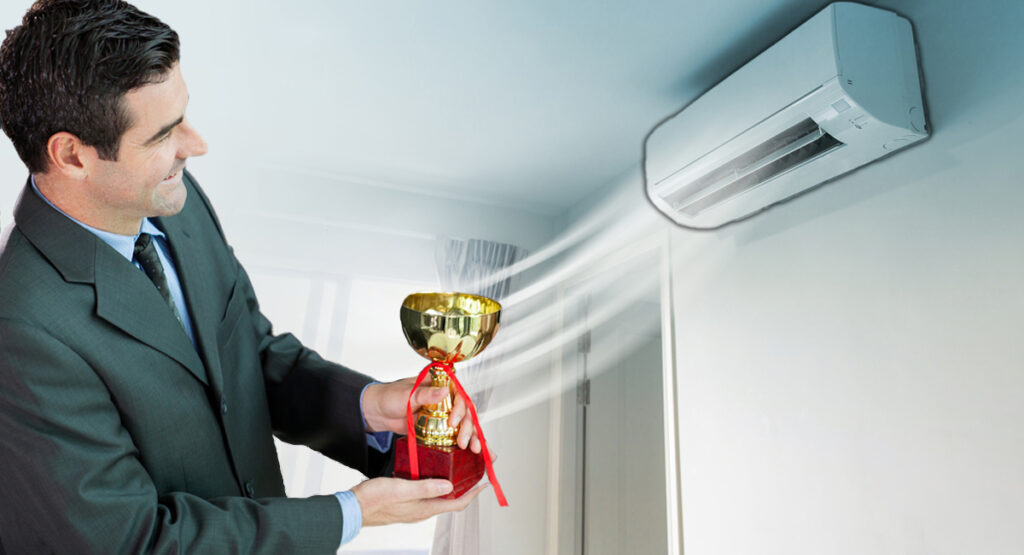 It has been a big day for local air conditioning units today, after a string of east coast heatwaves saw the item named employee of the month following an unanimous vote among all the humans in the office.
"We love Con, they're the hardest worker we have here," explained one worker. "I don't know how we would have gotten through the last month without it."
"The morale boost it brings to everyone in the office is unrivalled, some of the staff said they've even started staying in the office all night to hang out with AC and get some extra work done."
Asked how it felt about winning the award, the air conditioning unit said, "mmmmmmmmmmmmmmmm, *shake*, mmmmmmmm, *rattle* mmmmmm".
OUR LATEST LIVE SHOW - BOOK NOW:
Share this story: