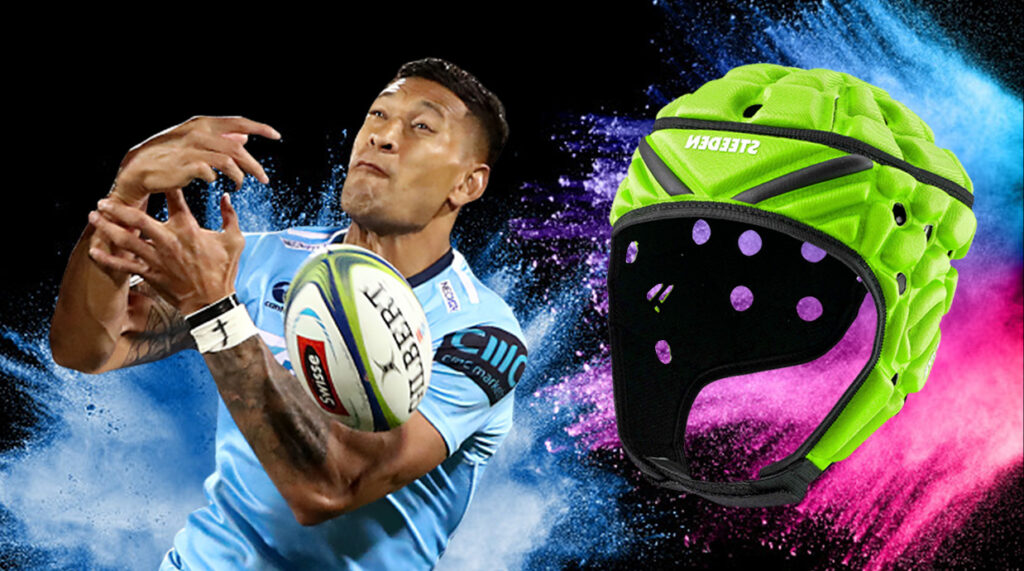 Following controversial comments tying recent bush-fires to the Australian 2017 same-sex marriage plebiscite, footballer Israel Folau has signed a lucrative six-figure contract with Australian head-protection manufacturer, Steeden.
"As soon as we heard Izzy's comments, we knew he was the perfect candidate to promote a product that prevents long-term brain damage from copping knocks to the head week-in, week-out," said Steeden's Head of Marketing, Daryl McClellan.
Although the exact dollar-figure is not known, a spokesperson for Folau hinted at a hefty six-figure sum, telling reporters, "We're talking big money. We're talking the sort of massive figure you can trick rednecks and Christians into donating to an already very wealthy public figure."
Folau tweeted his expression of gratitude for the partnership, telling his followers on Wednesday, "Money good. Money make pain go away. No more hurt head. Fukn poofs hurt Izzy head but they go now." The post was accompanied by a photograph of former NRL-turned-AFL-turned-Union player Karmichael Hunt wearing Steeden-brand headgear, in what was hopefully a simple clerical error, and not yet another sign of a mental decline brought on by a career of traumatic brain damage.
Folau responded to calls from our reporter with a text message saying "No more chasing balls! God is Good!", but as of press time it is not known whether this was a declaration of his retirement from professional football or just more homophobia disguised as scripture.
OUR LATEST LIVE SHOW - BOOK NOW:
Share this story: