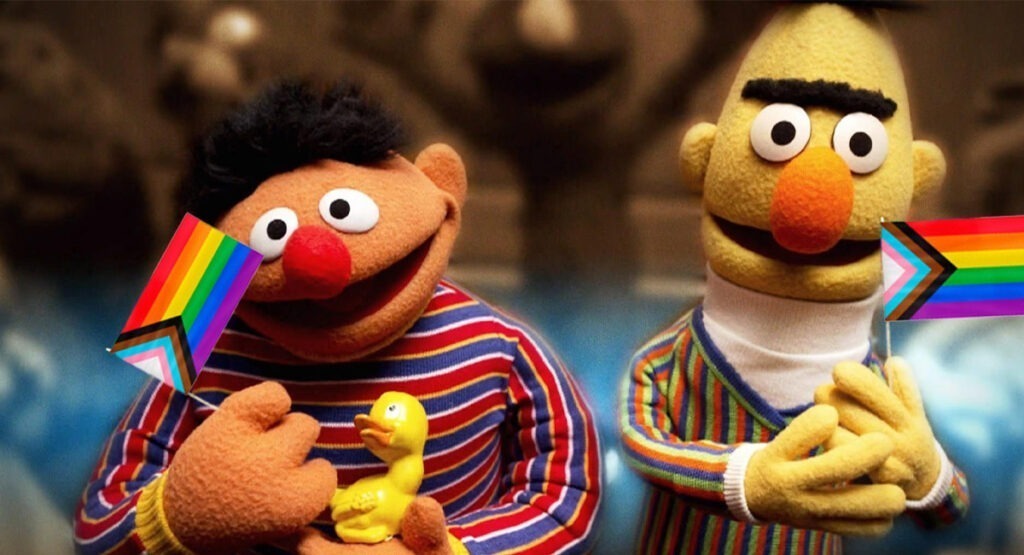 Sesame Street fans around the world have rejoiced as the hit tv show has celebrated Pride Month by finally letting Bert and Ernie fuck!
The long rumoured relationship has for decades been minimised by the show's creators as 'just friends' who have lived together for years in a one bedroom apartment where they are either being cute together or bickering like an old married couple.
However this year the show runners decided that times have changed and they will finally let the pair be who they truly are, two gay men in a loving healthy relationship.
"We are sorry to have made them wait for so long," said one showrunner, "it was unfair on them and our LGBTQ viewers. But the good news is now they can fuck like they've always wanted to."
"The fact that we have gone so long showing straight relationships like Oscar the Grouch and his wife, as well as referenced straight sex by dubbing a monster the 'Cookie Monster' due to his love of cunnilingus."
The couple has reportedly seized the opportunity, with Ernie heard screaming "Woo hooo Bert! Come here Bert, come here… no I wanted a rubber not rubber ducky."
Share this story: