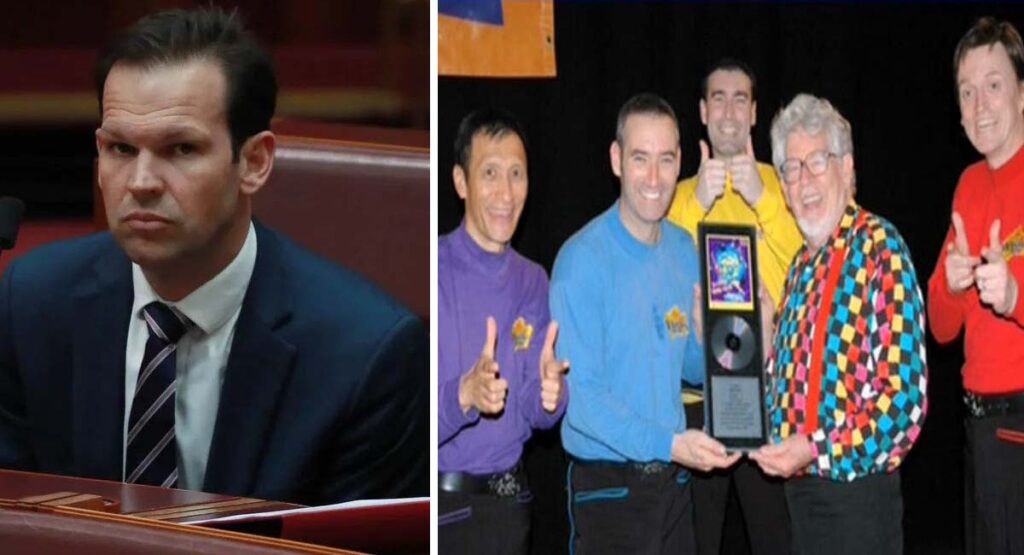 Beloved children's entertainers The Wiggles came under fire yesterday from Senator Matt Canavan who threw a tantrum after the group added four new members that weren't white guys. Canavan warned that the group, who are constantly among the highest earning Aussie entertainers, will "go broke" after "going woke", demanding the group return to the time when they only worked with white guys like Rolf Harris.
"They should not be exposing their child audience to people of colour," said the coal-face enthusiast, "it could cause serious damage to their legacy. The woke brigade have got to them! I mean when was the last time they worked Rolf Harris? That man used to have a knighthood, but I guess cancel culture means we won't be hearing their song any time soon."
Canavan also responded to the addition of non-binary characters slamming the 'PC brigade marxist agenda' shown by the Wiggles despite one of the characters literally being a cop.
A petition has since begun online calling for the Wiggles to change their line-up and replace the Big Red Car with an Electric Red Car just to see how mad Matt Canavan would get.
OUR LATEST LIVE SHOW - BOOK NOW:
Share this story: