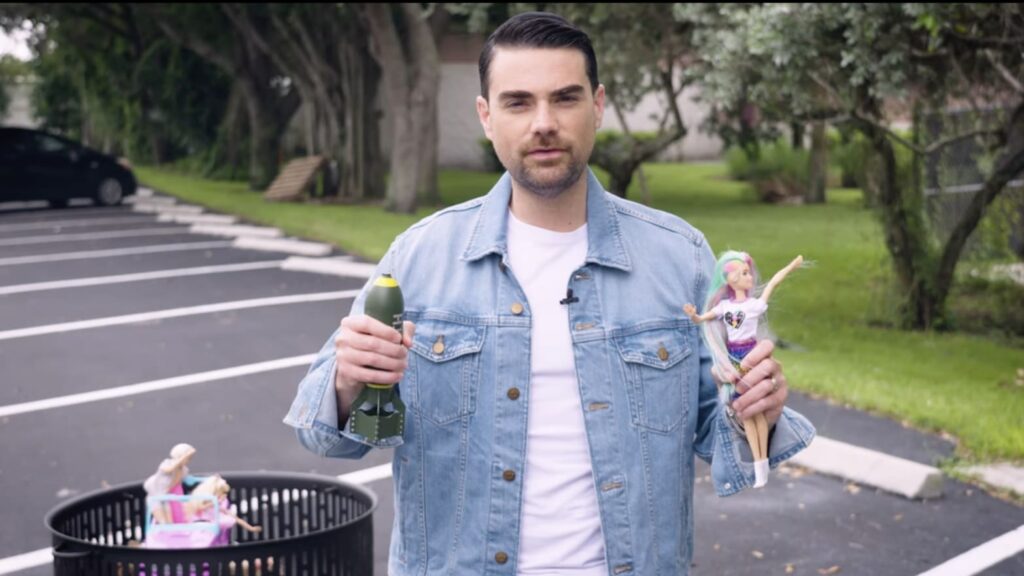 A man says he was hoodwinked into watching the Barbie movie after buying a ticket to a special advanced screening at the local cinema.
"I'm just .. in shock about it frankly," said Ben Shapiro through gritted teeth in a four hour vlog. "All I did was log in to my computer, search for a movie session of the Barbie movie, select a ticket, enter my credit card details and then hit a button that said 'Buy Tickets', print out my ticket, and then drive to the cinema, get out my ticket and show it to the attendant, and then walk into the cinema and sit down in front of the screen, and now I'm being forced to watch this crap."
"You go your whole life thinking that things like this won't happen to you, to be misled so completely. I had to sit through a movie I didn't like – I don't know that anything worse has happened to anyone, ever."
The right wing political commentator has blasted his producers and the staff at his local cinema for 'forcing him' to watch the Barbie movie by asking if he would like any popcorn or drinks.
"They manipulated me by offering me my favorite treat, and to ensure I couldn't walk out they shut the door and turned the lights out, no one could escape that."
"I didn't even want to buy a ticket to the Barbietastic advanced glam-screening on opening weekend but my producers told me, a grown man, that I had to. This is everyone's fault but mine!"
Shapiro has said the movie was highly offensive to both him as a man and someone who is frequently characterised as an action figure.
"This garbage portrays men as toxic demons filled with rage who just react to everything, now if you'll excuse me I need to light this children's toy on fire to show how angry, but also how in control of my emotions, I am."
"My wife is a doctor I think, and she told me something that may shock all of you. Barbie portrays unrealistic beauty standards, I can't believe this movie is getting this much attention! Don't people know that Barbie is marketed to children?"
Mr Shapiro has announced he will be protesting at every major Barbie event and has signed up to multiple fan pages to ensure he can "stay up to date with what this movie is doing to our society… Why is my feed full of Barbie stuff now, they can't do this!"
OUR LATEST LIVE SHOW - BOOK NOW:
Share this story: