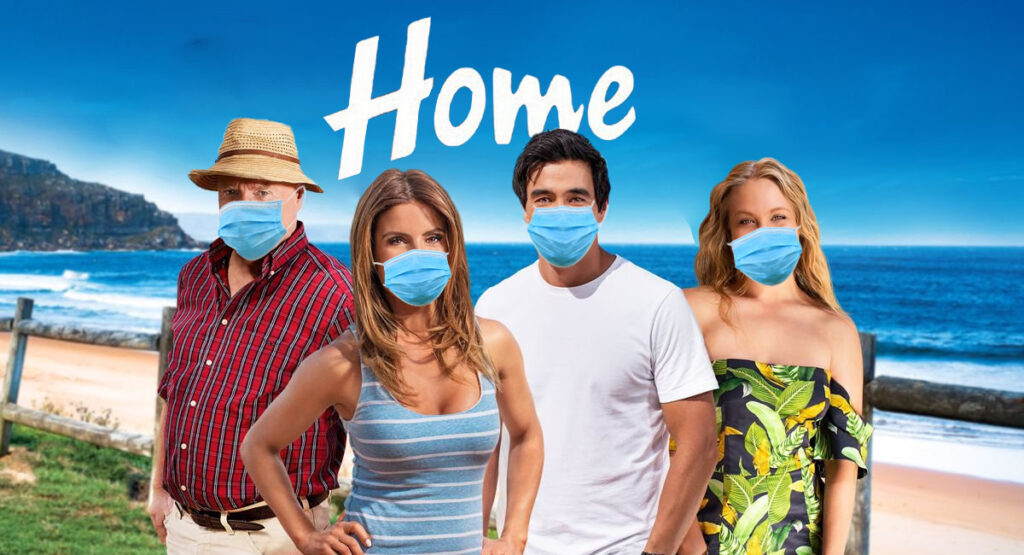 Channel 7 has announced its soap opera 'Home and Away' is being renamed to 'Home' due to Covid restrictions. The change is designed to better reflect the world during Covid times but the network acknowledges that it may come as a shock to the tens of people who watch free-to-air television.
"We all need to make changes in these times," said a Channel 7 executive, "the show is no different. We have worked hard to make the show as Covid-safe as possible without compromising on the product placement our fans love. Nobody goes 'away' anymore and we understand that, luckily most of the characters live in a couple houses so it was easy to do."
"We wanted to modernise the show and we feel we have done that. When it came to our attention recently that the only Aboriginal character in the entire history of the show was Alf Stewart in a dream sequence due to a tumour where he imagined that he was Aboriginal, we knew that the show didn't reflect the Channel 7 of today. Clearly the next change is to make Alf start calling Indigenous people slurs."
The classic of Aussie television which remains a hit to this day in a large part thanks to 'hit show' being a term that is relative to the amount of people who watch TV, is known for being the only show where if you ask fans why the show is still on air, they talk about actors who were on the show decades ago.
OUR LATEST LIVE SHOW - BOOK NOW:
Share this story: