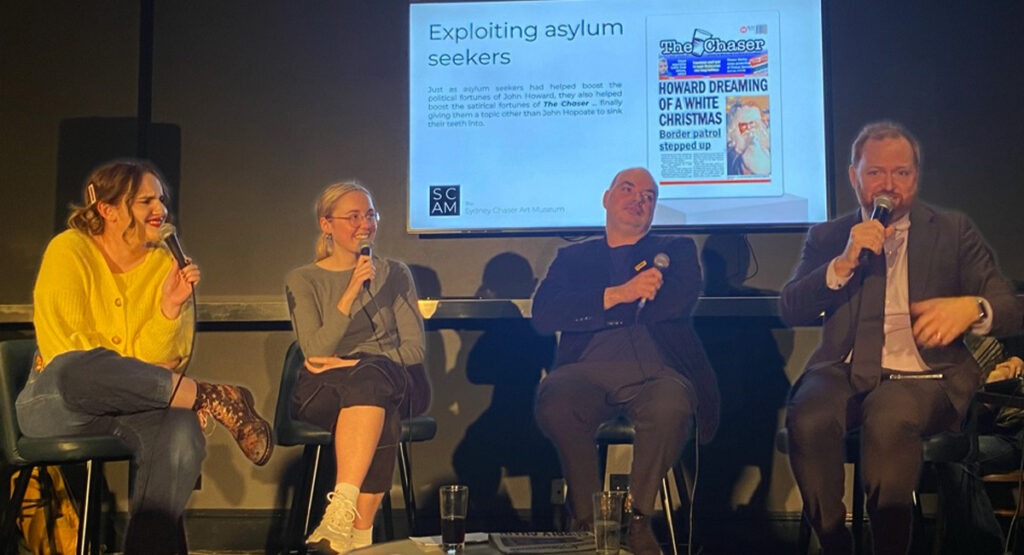 Episode 1: Prank Calling Sam Dastyari 
Charles quizzes the panel on Channel 10's TV ratings, and finds out that The Chaser has more viewers than a national network. Plus Gabbi gets a hold of Charles' phone and decides to call some of Charles' old friends!
Episode 2: Pub Classics on a Tiny Broken Keyboard
Gabbi Bolt takes the opportunity of performing at a pub to take part in the most pub tradition of all time… butchering iconic Australian rock songs! Meanwhile Dom sees Sydney struck by floods again and questions what the city has done to upset the gods?
Episode 3: ATO please ignore this Episode
Floyd Alexander-Hunt is in the middle of filing her tax return and seeks advice from Charles, Dom, and Gabbi on what things she should try and claim.
Share this story: