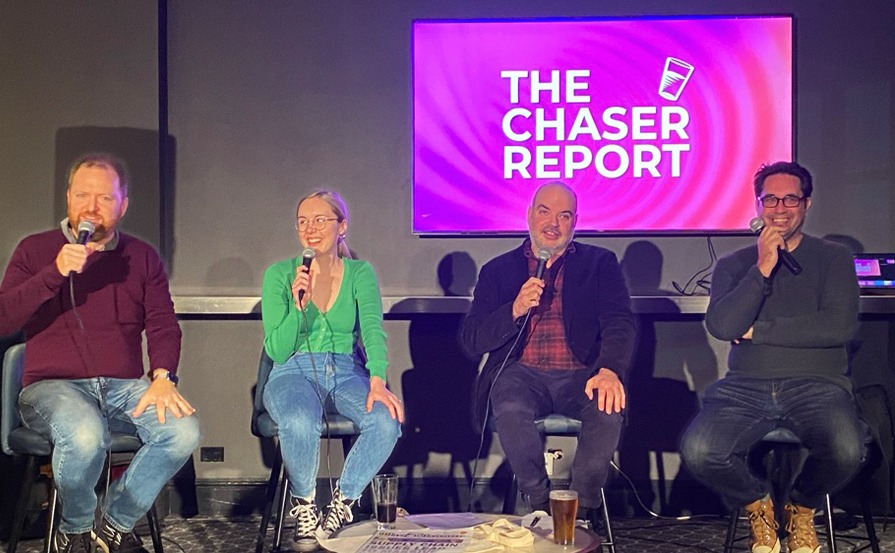 Episode 1: Kahlua and Milkrun
Dom, Charles, Chris, and Floyd are back at the pub. Charles presents a quiz on the usefulness of delivery-service apps, and responds to latest census data. Plus, the team finds out which age is the most sad to be.
Episode 2: Best Nightmare Honeymoon Destinations
Floyd Alexander-Hunt is celebrating her recent engagement but needs help deciding where to have the picture-perfect honeymoon on a budget, so the team decides to lend a not so helping hand by detailing all the ways she can save by going to the destinations no one wants to go for a honeymoon.
Episode 3: Protest of the Century
Dom takes a look at the news of the week and observes all the protests and strikes occurring so frequently and works to effectively solve modern protest techniques by devising how to run an 'effective' social movement. Plus, a deep dive to try find out what happened to all the Christians on census night.
Episode 4: Chris' Million Dollar Ideas!
Chris Taylor dusts off his classic list of Million Dollar Ideas to pitch to the team some products or concepts he think would be instant successes.
Share this story: