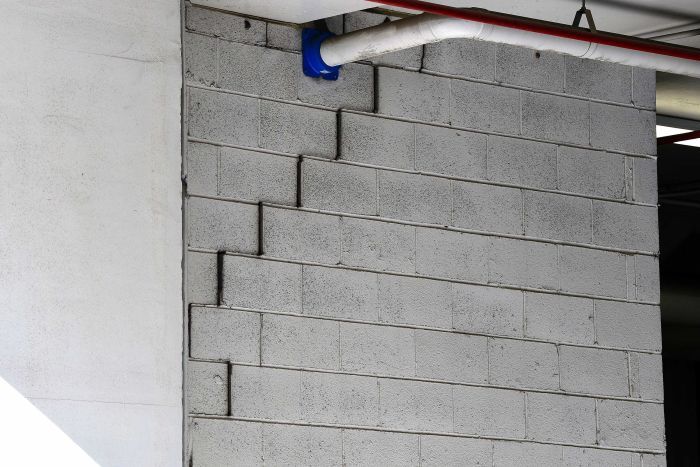 In a move every home buyer, renter and non-negative gearer saw coming, the rash of building defects across new apartment buildings in Sydney has been attributed to to the actions of money hungry property developers looking to make a quick buck on their investments.
Absolutely nobody was surprised when hastily built residential towers across Sydney started to crumble, stranding thousands of residents in makeshift accomodation and causing insurance companies and strata management to run for the hills when claims started being submitted.
"When we heard that the building potentially had a crack problem we just thought it was referring to its gritty, pre-gentrified past,"  said off the plan apartment buyer David Hickson.
"Nobody took it that literally. And now we're being shafted by anybody that's in a position of power to actually do something about it."
An independent enquiry has placed the blame squarely at the feet of property developers, to which the rest of Australia responded 'yeah, well duh.'
Except for the NSW government, which has announced it will further weaken planning laws and regulations for developers.
"It's obvious that the oversights and shoddy building practices were due to the undue stresses placed on developers by existing government bureaucracy," said NSW Premier Gladys Berejiklian.
"We are going to remove as much red tape as possible so that these literal pillars of the community can continue in their goal of transforming home ownership from being a right for into being a commodity."
A fund will be set up by the government to subsidise new high density residential developments, using money taken from its public and welfare housing budget.
Donate to the RFS
---
The Anti-Expert's Guide to Everything – 2020 National Tour
Tickets ON SALE NOW