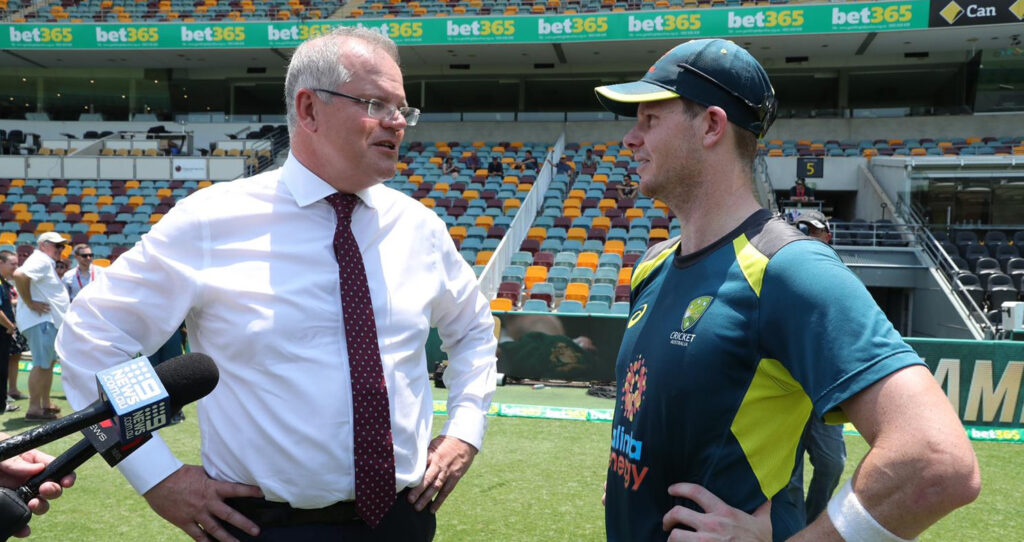 Prime Minister Scott Morrison has today threatened to ship the entire Australian cricket team to Christmas Island, following reports that the efforts of the Australian cricket team had failed to enhance the firefighting abilities of the country.
"I don't want to hear another word of this 'we're just sportsmen' or 'maybe you should try addressing the country's carbon emissions' nonsense from you flops!" an angry ScoMo could be heard yelling from outside the team's dressing room. "Now get out there and get me a fire ending century or you'll all have your citizenship revoked."
However, early indicators are not good, with the Australian cricket team facing high offers by New Zealand to defect to help deal with the country's flooding. "We've already lost many of our best players to France, where they're being used to prevent future fires at Notre Dame," explained the Australian cricket captain and head of the fire-response unit Tim Paine. "You can't expect us to focus all our cricket magic on just Australian problems, I mean, what about the children starving in Africa? We've already had to cut down on the thoughts and prayers we were sending them, how are they going to survive without the odd classic catch sent their way?"
---
If you enjoyed this article, consider becoming a contributor to the Chaser Beer Fund. For just $7 a month you can help us employ 20 more interns.
---