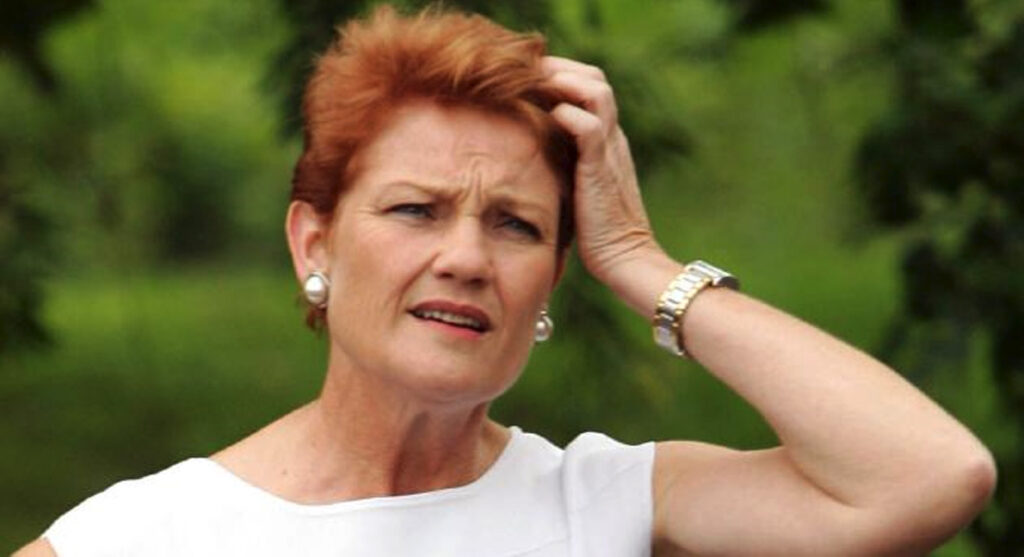 Senator and letter K enthusiast, Pauline Hanson, has today resigned as leader of the One Nation Party, after learning that it is campaigning to be part of a minority government. "I can't stand by and watch minorities take over this country," wept the red-headed woman who is trying to take over the country. "I won't stand by and let foreign citizens like Malcolm Roberts take away jobs from hard working Australian politicians like Nova Peris."
The nation has celebrated Hanson's resignation, stating that it will mean that her reprehensible racist views will once again be limited to niche internet forums, klan meetings, and the occasional breakfast TV show.
Asked what she will be doing with all her free time, Ms Hanson told reporters that she is looking into playing the stockmarket, before collapsing from shock after being informed that would make her a minority shareholder.
OUR LATEST LIVE SHOW - BOOK NOW:
Share this story: