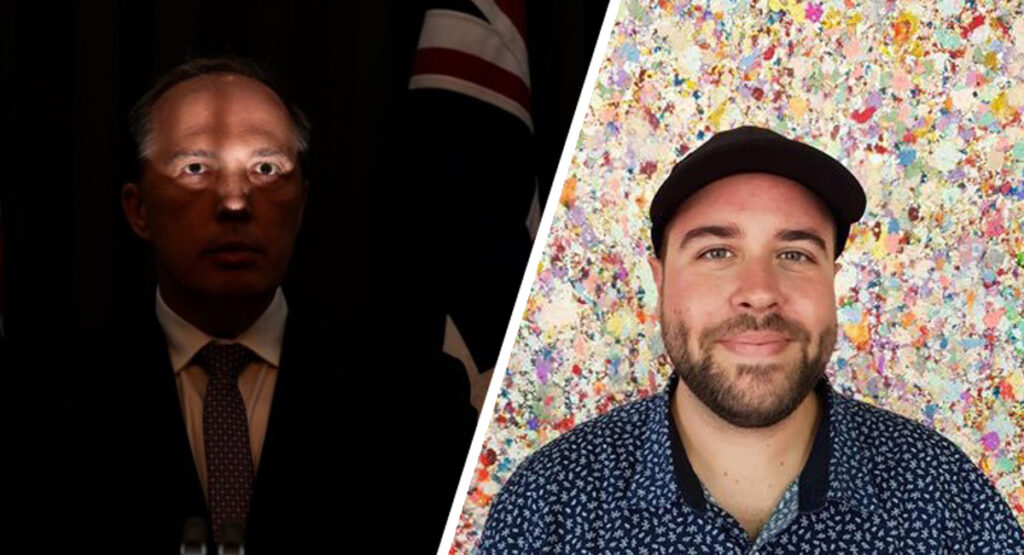 Minister for the Dark Arts Peter Dutton has today retained his reputation as a selfless saint, by successfully suing an unemployed twitter user for $35,000 over a mean tweet.
In response to the verdict, Mr Dutton told reporters that he will be glad to put the allegations that he is a monster behind him, so he can get back to his passion locking up child refugees, calling journalists a 'mad fucking witch'  and cracking jokes about Pacific Islanders losing their homes.
"I hope suing this random member of the public will make people treat me with more respect from now on," the huge cunt told reporters. "I can't wait for all the praise and adoration to come pouring in."
People around the country have reacted to the news by saying absolutely nothing, just in case it costs them $35,000.
---
In completely unrelated news, we have a new limited run of Minister Potatohead t-shirts available in our online store. Grab one quick before we sell out, or are sued into oblivion.
OUR LATEST LIVE SHOW - BOOK NOW:
Share this story: