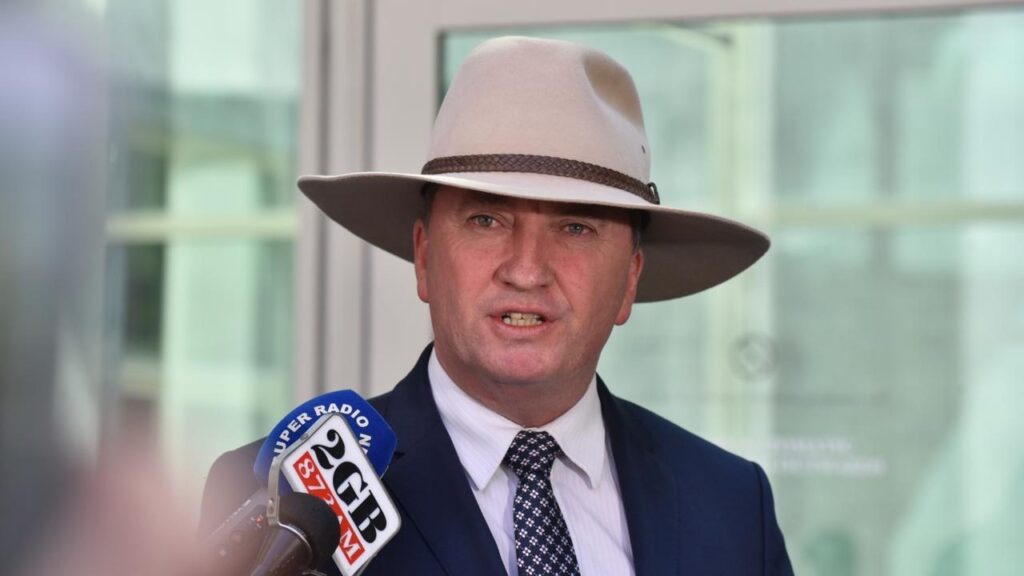 Deputy Prime Minister Barnaby Joyce has announced that he will be resigning from his role as head of the Nationals this afternoon, stating that he would instead be focusing on spending more time with his love children.
Announcing his resignation this afternoon in front of a packed press circle, Barnaby said it was a matter of prioritising his limited time. "For too long I've been splitting my attention between my work, and my family, and my other more secret family," said a clearly emotional Barnaby this afternoon. "I don't feel like I've been the father that I should have been to my five children, nor the husband I should have been to my five secret wives."
Barnaby has insisted that this was a decision he made on his own, and went to great lengths to clarify that this was in no way related to the ongoing calls for him to resign coming from the public, his party, his colleagues, his electorate, and his prospective father-in-law this week. "The fact is that it's just the right time to hand over the reigns," said Joyce. "Sometimes when the universe unveils that you're illegally a citizen of another country, that your mistress is pregnant, and that you're facing sexual harassment allegations, you've just got to take the hint that the universe is giving you. And then hold on for two more weeks just to make sure something else doesn't come along to distract the public's attention."
Barnaby has also taken the opportunity to express his deepest condolences to all those that have been hurt or damaged by his actions, stating that it was never his intention, and that from now on he chooses to live as a gay man.
OUR LATEST LIVE SHOW - BOOK NOW:
Share this story: