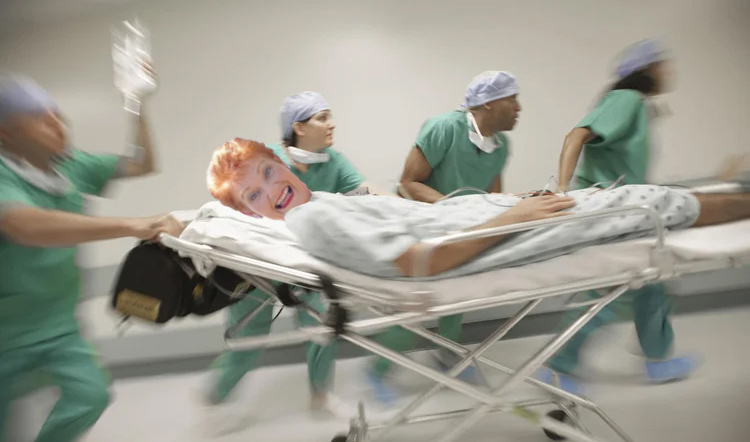 Federal senator Pauline Hanson has today been submitted for psychiatric evaluation, after the firebrand politician and white cloak enthusiast called for a border to be opened up to foreigners.
"She's clearly had some kind of mental break," explained friends today. "Pauline always said that the day that she calls for a border to be opened is the day the Pauline we know and love is dead. What's next, is she going to start speaking in complete sentences and develop the vocabulary of someone over the age of 10? God forbid."
Pauline is not the first politician to suddenly be struck down with this new bout of backflipitis, with Home Affairs minister Peter Dutton also demanding that the Queensland border be re-opened for travel immediately. Doctors say this is a worrying sign that the infection may be spreading rapidly through Australia's white supremacist community, and Frasier Anning has been placed on immediate medical surveillance for signs that he might be considering taking down the swastica flags in his livingroom.
Condolences have been sent to the entire cast of Seven Sunrise, who may now be forced to consult actual experts for their opinion on the news until Mrs Hanson is feeling better
OUR LATEST LIVE SHOW - BOOK NOW:
Share this story: