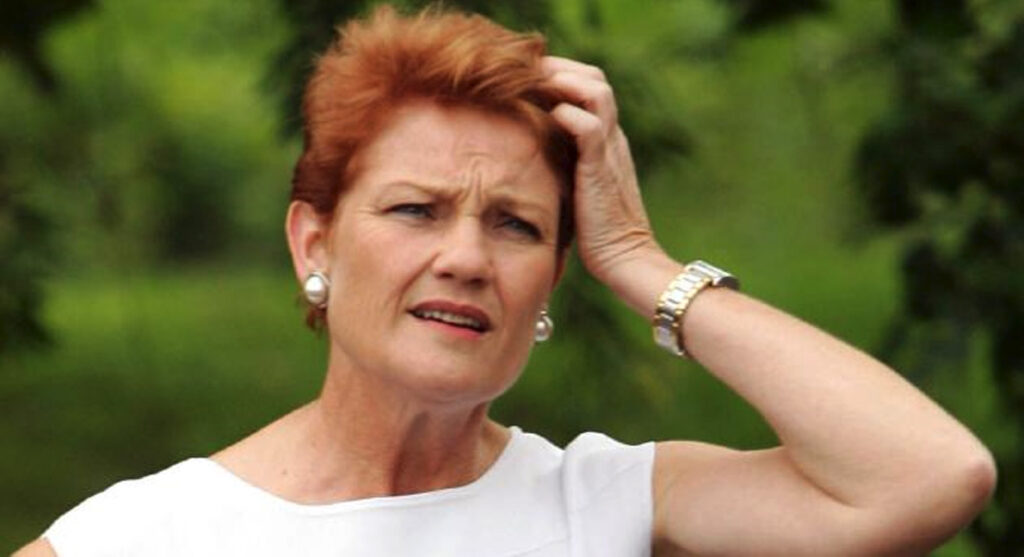 White nationalist xenophobe and part time breakfast TV star Pauline Hanson has been sighted today frantically calling the NRMA to cancel a $20 million insurance policy, after learning they are in fact not the American gun rights lobby group the NRA.
"How wash I supposed to know that thoise people were lying to me about who they were!" yelled a frantic Mrs Hanson down the phone. "That is election interference, and I have already reported you all to ASIO for tricking me!"
The NRMA however have so far been unrepentant, stating they were very up front when they offered to insure One Nation for the sum of $20 million. "She asked us to cover them to the tune of $20 million for the upcoming election and that's exactly what we did, there was no trickery involved," said a spokesman this evening. "Admittedly we were a little confused when Pauline started talking about how Port Arthur was a conspiracy theory, but frankly we were just happy she'd finally stopped talking about squat toilets for one minute. The woman is obsessed."
One Nation second in command Mark Latham also took up the fight with the NRMA shortly after, threatening to break a cab drivers arm if they don't cancel the policy, and also maybe if they do, depending on his mood. "Typical PC left wing insurance companies," Mr Latham could be heard shouting "Can't even call them a bunch of f—–g m—–e n——r f—-s without them hanging up. God, I'm so angry I could break ten cab driver's arms."
One Nation third in command Malcolm Roberts was not available for comment at the time of publication due to a prior commitment to hang out in a corn field at night summoning unsuspecting sinners into his lair.
OUR LATEST LIVE SHOW - BOOK NOW:
Share this story: