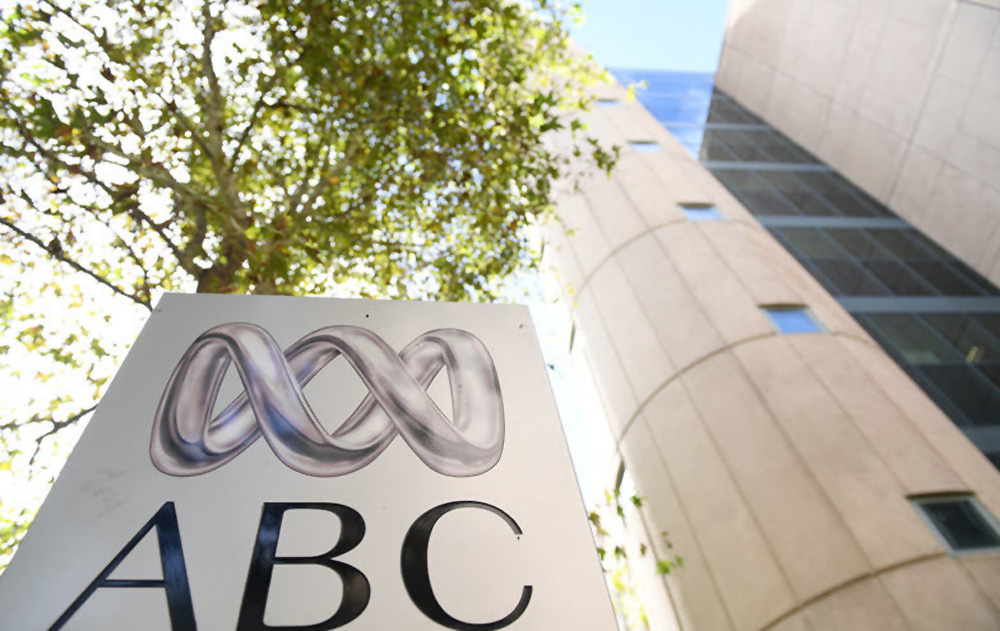 ABC staff have today received a reminder from upper management not to point out the blindingly obvious stupidity of holding a non-biding public poll on same-sex marriage via the postal service, stating that "there are two sides of this issue, those who want to let gay people get married, and those that know that same-sex marriage is inevitable but are willing to spend $122 million of taxpayer money just to delay it six more months, and both of them are equally valid points of view."
Pointing out that almost 40% of the Australian population are still so cold hearted that they wouldn't even let two people who are in love get married, ABC management have pleaded with staff not to get any crazy ideas about "doing the right thing", lest the funding for the network be cut.
"When it comes to blatant cases of discrimination, it's important that our celebrities with large platforms and followings stay silent and not try to voice their opinions on the matter," said the memo, "unless of course you're against changing the marriage act, in which case we'll have you on every show possible in the name of providing balance."
The memo also pointed out that it was standard ABC editorial policy not to take a stance on any issue which doesn't involve a British geriatric who solves murders in their spare time. "It's important we don't appear to take sides in this debate, or seem to be leaning towards favoring the 'anti-discrimination' camp," the memo read. "I think we can all agree when we look back on past issues of discrimination, from slavery, to segregation, to interracial marriage, to the holocaust, history shows that those who choose to do nothing and not speak out are considered to be in the right almost every time."
The memo also warned staff against relying too much on polls that indicate there is overwhelming public support for same-sex marriage. "Sure polls may indicate that sixty to seventy percent of people are in favor of same-sex marriage, but polls can be wrong, and they're not always accurate." said the memo "That's just something to keep in mind if you're considering speaking out against this upcoming non-compulsory poll."
The memo also specifically named journalist Emma Alberici, and her defense of a 15 year old who had been kicked out of home, as a classic case of journalists relying too much on "facts" instead of balance. "If we're going to start mentioning all the teenagers who have been kicked out of their homes for being gay, then it's important we also mention all the teenagers who weren't kicked out of their homes for not being gay. Did Emma even once qualify her statement with the obvious fact that if this child hadn't chosen to be gay, then their parents wouldn't have been forced to kick them out? No. And it's classic cases of bias like that which are giving this network a bad name among racists, homophobes and News Corp executives. In the future, try to be a little more understanding of these too often silenced minorities. After all, they have feelings too."
If you're 16 or over and not yet enrolled to vote, enrol online today, and if you've recently moved houses, make sure your address is up to date with the AEC. Your vote will make a difference.
Share this story: